The first smartphone, the Simon Personal Communicator, was introduced by IBM in 1992. This groundbreaking device paved the way for the smartphones we use today. With its touchscreen display and various functionalities, the Simon Personal Communicator revolutionized the concept of the Simon Personal Communicator. Although it was expensive and not widely available, it laid the foundation for the future of smartphones, shaping the way we interact with the world around us.
Smartphones – short history
Smartphones have become an integral part of our daily lives, serving as a communication tool, entertainment device, and personal assistant. These pocket-sized devices have revolutionized the way we connect with others and access information. However, have you ever wondered when the first smartphone was made? Let's delve into the history of smartphones and discover the answers to these intriguing questions.
When was the first smartphone made?
The first smartphone was introduced to the world in 1992, marking a significant milestone in the evolution of mobile technology. IBM, a renowned American multinational technology company, unveiled the first smartphone named "Simon Personal Communicator." Although it may not resemble the sleek and advanced smartphones we are accustomed to today, the Simon Personal Communicator laid the foundation for the future of mobile devices.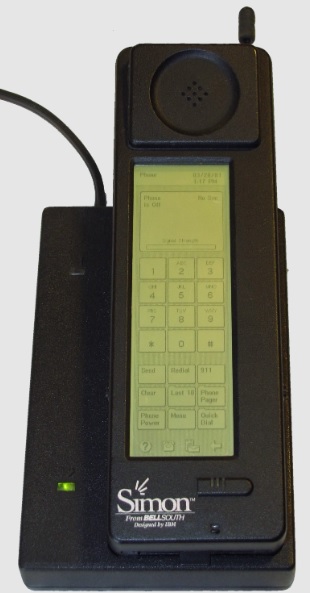 Who made the first smartphone?
The credit for creating the first smartphone goes to a team of engineers and designers at IBM. Spearheaded by Frank Canova, the team worked tirelessly to develop a device that combined the functionalities of a mobile phone and a personal digital assistant (PDA). The Simon Personal Communicator featured a touchscreen display, email capabilities, a calendar, and even the ability to send faxes. While it may seem rudimentary compared to modern smartphones, the Simon Personal Communicator was a groundbreaking invention at the time.
How much did the first smartphone cost?
The first smartphone, the Simon Personal Communicator, came with a hefty price tag. Priced at $899, it was considered a luxury item and was not widely accessible to the general public. The high cost was primarily due to the advanced technology incorporated into the device, making it a niche product for early adopters and tech enthusiasts.