In today's digital age, computer games have become a popular form of entertainment, captivating millions of players worldwide. With stunning graphics, engaging storylines, and innovative gameplay, these games offer an immersive experience like no other. In this article, we will explore some of the best computer games that have taken the gaming industry by storm.
The best computer games
What are the best computer games? See our suggestions!
The Witcher 3: Wild Hunt
Head into a fantasy world filled with monsters, magic, and political intrigue in this critically acclaimed action role-playing game. As Geralt of Rivia, a skilled monster hunter, players embark on a quest to find their adopted daughter while navigating a vast open-world environment. With its breathtaking visuals, complex characters, and morally ambiguous choices, "The Witcher 3: Wild Hunt" offers an unforgettable gaming experience.
Grand Theft Auto V
Step into the shoes of three diverse protagonists in this open-world action-adventure game. Set in the fictional city of Los Santos, players can freely explore the vast landscape, engage in thrilling heists, and experience a gripping narrative. With its realistic graphics, immersive gameplay, and a plethora of activities, "Grand Theft Auto V" has become a benchmark for open-world gaming.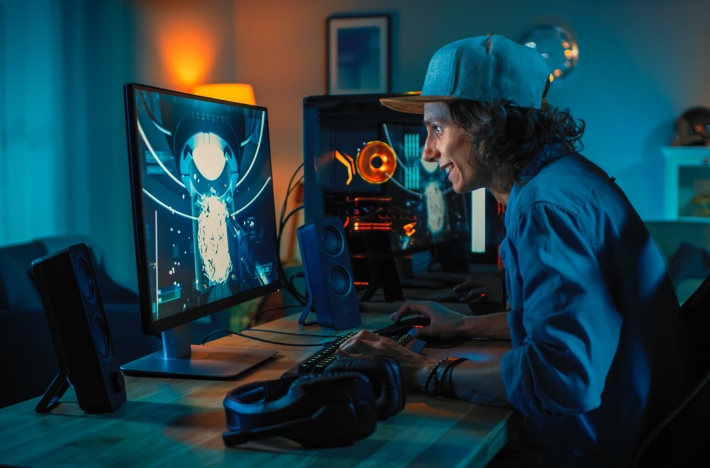 Minecraft
Unleash your creativity in this sandbox game that has taken the world by storm. "Minecraft" allows players to build and explore virtual worlds made up of blocks, offering endless possibilities. Whether you prefer constructing elaborate structures, embarking on daring adventures, or simply enjoying the serene landscapes, this game offers a unique and relaxing experience for players of all ages.
Overwatch
Join the ranks of heroes in this team-based first-person shooter game. "Overwatch" offers a diverse cast of characters, each with their own unique abilities and playstyles. Engage in fast-paced, objective-based matches with friends or strangers, and work together to secure victory. With its vibrant art style, addictive gameplay, and constant updates, "Overwatch" has become a staple in the competitive gaming scene.
The Elder Scrolls V: Skyrim
Immerse yourself in a rich and expansive fantasy world in this open-world role-playing game. As the Dragonborn, players embark on an epic journey filled with dragons, ancient prophecies, and countless quests. With its vast open-world, detailed character customization, and a captivating storyline, "The Elder Scrolls V: Skyrim" offers hundreds of hours of gameplay and endless exploration.
The best computer games – conclusion
Computer games have evolved into a form of art, offering players a chance to escape reality and immerse themselves in captivating virtual worlds. From epic adventures to intense multiplayer battles, the games mentioned above represent some of the best the industry has to offer. So, grab your gaming gear, dive into these immersive experiences, and let the virtual realm transport you to new heights of entertainment.