In today's digital age, computer security has become a paramount concern for individuals and businesses alike. With the ever-increasing threat of malware, viruses, and cyberattacks, having a reliable antivirus software is essential to protect your computer and personal information. While there are numerous paid options available, this article will focus on the best free antivirus software that offers robust protection without breaking the bank.
Avast Free Antivirus
Avast is a well-known name in the antivirus industry, and its free version offers a comprehensive set of features. It provides real-time protection against malware, phishing attacks, and suspicious websites. Avast also includes a Wi-Fi inspector to identify vulnerabilities in your network and a password manager to securely store your login credentials. Additionally, it offers a game mode that ensures uninterrupted gaming sessions without compromising security.
AVG AntiVirus Free
Another popular choice, AVG AntiVirus Free, offers a solid defense against viruses, ransomware, and other malware threats. It scans your computer in real-time, automatically updates its virus definitions, and blocks unsafe links and downloads. AVG also provides a file shredder to securely delete sensitive files and a webcam protection feature to prevent unauthorized access to your camera.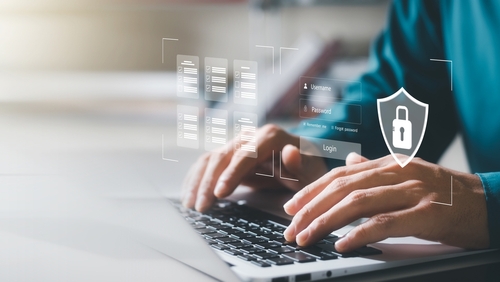 Avira Free Security Suite
Avira Free Security Suite is a comprehensive antivirus solution that goes beyond just malware protection. Along with real-time scanning, it offers a VPN service to encrypt your internet connection and protect your privacy. Avira also includes a software updater to keep your applications up to date and a system optimizer to enhance your computer's performance. Furthermore, it provides a password manager and a secure browser for safe online transactions.
Bitdefender Antivirus Free Edition
Bitdefender Antivirus Free Edition is a lightweight yet powerful antivirus software that offers excellent malware detection and removal capabilities. It runs in the background without causing any noticeable impact on system performance. Bitdefender also includes a phishing protection feature to safeguard your online transactions and a secure browsing mode to block malicious websites. Moreover, it automatically scans USB drives and other external devices for potential threats.
Microsoft Defender Antivirus
For Windows users, Microsoft Defender Antivirus comes pre-installed with the operating system and offers a solid level of protection. It provides real-time scanning, automatic updates, and cloud-based protection against the latest threats. While it may not have all the advanced features of third-party antivirus software, Microsoft Defender Antivirus is a reliable option for basic protection.